Los Friales Anchorage
On 11/14, we left Cabo San Lucas for a short 47 mile trip northeast along the Baja Peninsula to the Los Frailes anchorage. We moved to Los Frailes to cut the distance to across the Sea of Cortez. Unfortunately, this turned out to be the hardest day so far. We encountered 25+ knots of wind and steep 6' waves directly on our nose. After sailing only an hour, we slowly motored for 9 hours to make the anchorage before night. Waves knocked the bow light off during the trip (fixed with duct tape) and the cockpit took the most water we have ever seen. We were forced to reef the bimini during the excursion. Los Frailes was beautiful, but a bit crowed with many HA-HA'ers on their way to La Paz.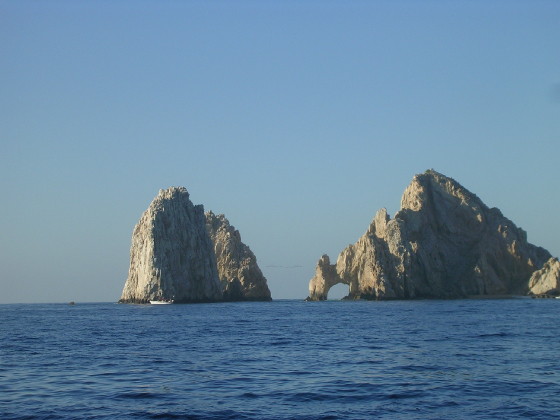 Leaving Cabo San Lucas- The Arch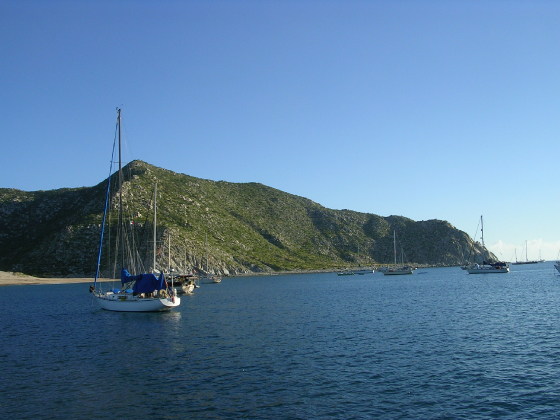 Los Friales- Named by Early Spanish Explorers Who Imagined Three Friars Climbing Up the Rock
Sea of Cortez Crossing
After spending one night at Los Friales, we left for Mazatlan, a distance of 160 miles. Sharon and Kim alternated with three hour watches through a beautiful clear night and nearly flat seas. We were able to sail roughly half the trip with a total crossing time of 26.5 hours. We were really beat after the trip and looked forward to a siesta in the marina. Unfortunately, when we arrived at Mazatlan, the harbor entrance was closed for dredging, requiring us to anchor outside for another three hours.
El Cid Marina & Hotel
The entrance to the Sabalo Estuery was the most exciting part of the trip. The boat going before us reported 5' of water in the channel. (Georgia J draws 6.5') With pedal to the metal, we went over the bar at the entrance with waves breaking on the starboard side and the dredger sitting on the port side of an extremely narrow channel. Just as we thought we had made it, we saw small kids diving off the dredger into the channel in front of us. They were apparently swimming under the boat when I realized there was a big flood current in the channel. We zoomed past El Cid until we found a wide place in the road to turn around. Despite harsh current and wind, the docking was a perfect 10.0.
Cummulative miles under the keel - 1,470
We plan to stay in Mazatlan through the end of the year. We will be doing some land trips (La Paz & Costa Rica) plus a lot of boat projects.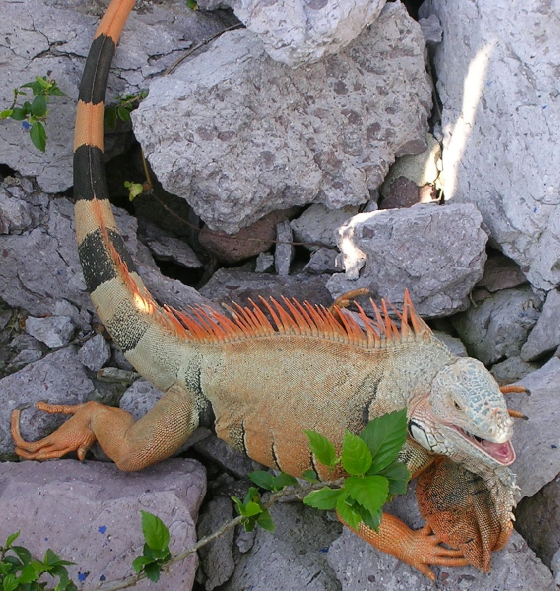 Marina Pet